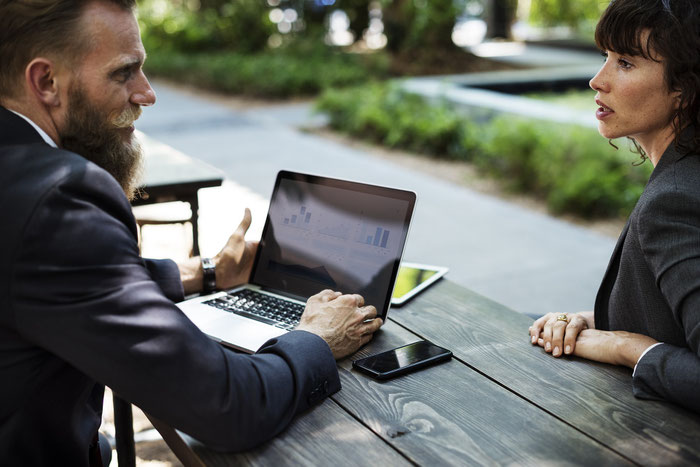 It's 2018, and now is a perfect time for your business to think about partnering with a Managed Services Provider. If you're not familiar, Managed Services Providers (MSPs) are businesses that specialize in helping your business manage information technology. We support your users, hardware and software, and also help you plan how to use technology to meet your goals and drive your business forward.
The MSP business is growing at a rapid pace right with a projected market value of about $245 billion by 2022. While this has traditionally been a field utilized by large enterprises, more small and medium businesses are finding that partnering with an MSP for their IT operations helps them stretch their budget and keep their employees more focused and agile, which means more productivity.
But why should your business consider using an MSP? What's the benefit to you?
Security
New updates are ready for your computer!
Remind me later.
Remind me later.
Try again tomorrow.
Sound familiar? That's because no one likes to install updates. It's a painful process that often interrupts work, so it's avoided. On average, it takes a normal user 45 days to install updates. Most of these updates are routine fixes to things you might not even notice, but they also often carry important patches to fix serious vulnerabilities in the software. This has historically been true for Windows machines, but Macs have been recently more susceptible to holes and leaks that can compromise the system. Vulnerabilities like the recent 'Spectre' and 'Meltdown' affected almost all devices with Intel chips, no matter the hardware manufacturer.
MSPs have your back. Using software that allows for remote monitoring and management of the systems, these security patches can be pushed to your machines in the wee hours of the night, and the progress is reported back to the support staff in case something goes awry.
Most MSPs also bundle the cost of anti-virus and anti-malware into the cost of their services. This means three things for you:
More money. You don't have to manage multiple contracts. You only have to work with one vendor, the MSP, to get the security you need.
More time. You don't have to have someone checking on potential threats or removing viruses from your systems. You can let the MSP take care of that.
More security. You don't have to worry about if every machine has the protection it needs. Your MSP can keep the software installed and up-to-date so that your users are covered.
Productivity
A lot of small and medium businesses might not have the benefit of having a full-time staffer for their IT department. Usually, you've got one or two of "those guys" working for you. "Those guys" are the ones who like computers and know enough about networks or servers to set one up and support users, but they have other responsibilities to the company. Their time is split. So when something comes up, they have to make a choice. Either they can stop what they're doing and help someone who would otherwise not be working, or they can keep working on what they need to finish.
This creates a big problem for you. No matter what, every incident means downtime for two people: the person having the problem and the person supporting them. That means that those two people will have to work harder or later to make deadlines, which can impact their overall morale and perception of your company and you as an employer.
An MSP helps by providing the support you need when you need it. It's our job to take your call and fix your machine. Not only that, but the remote monitoring and management tools I mentioned above help to minimize the risk of a user having a critical issue that stops them from working.
Strategies for Driving Growth
Technology isn't just a tool you use in your day-to-day work. The technology you use in your business and the way you use it is an integral part to your business success. How you plan to use technology can greatly improve your business operations and help you achieve your business goals. Not using technology in a strategic way slows your employees down and creates problems in your business.
MSPs aren't just technology experts. We're business technology experts who can help you think through where you are, where you want to be, and how technology makes that happen, often times, faster. We'll help you set standards like implementing a Disaster Recovery Plan and policies for security or acceptable use of company hardware, to name a few. This means you don't have to worry about the 'what ifs' of business technology. You've got the right people helping you make the decisions.
As you being to plan your 2018, consider partnering with an MSP to help your business achieve another level of greatness using technology. Your employees will be happier, your technology will run more smoothly, and you'll sleep better at night knowing you've got the right experts helping you succeed.